Summary:
If it wasn't for Ms. Vindi this idea would have never popped into my head.
Thank you.
Shawn survived his deal made with the devil, well physically anyways. A major piece of his soul was taken by that man, but he's not the only one who lost something the day he was 'rescued.'
Must read Running Up That Hill by Vindicata first!!!!!

WARNING: LOTS OF ANGST AND TORTURE.

Award: How Many Hats
Boo Boo Award
Rated:
T
Categories:
Alternate Universe
Characters:
Buzz
,
Gus
,
Henry
,
Juliet
,
Karen
,
Lassiter
,
Shawn
Genres:
Action/Adventure
,
Angst
,
Casefile
,
Drama
,
Hurt/Comfort
,
Suspense
Warnings:
Graphic Violence
,
Sensitive Material
,
Tear Jerker
Challenges:
Running Up That Hill... And Back Down Again
Challenges:
Running Up That Hill... And Back Down Again
Series:
Coming Down The Hill Was Harder Than Running Up It
Chapters:
6
Completed:
Yes
Word count:
16102
Read:
13405
Published:
June 01, 2012
Updated:
June 04, 2015
OK I am going to post this first chapter and then work on my other stories to get them finished.
Sorry but I so wanted to call dibs on this title.
Yes I know that makes me sound like I'm three but I don't care.
DIBS!!!!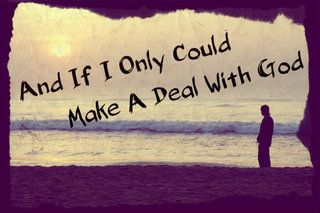 1. And If I Only Could...... by AwesomenessISmyGame [Reviews - 16]
(718 words)

Ok Cate I got your e-mail this morning and decided "What the hell" so I am going to post this and let my readers suffer a while as i finish Words and Saving Grace.
Also thanks for not pointing out my typos in the e-mail I totally know the difference between 'right' and 'write' I am just cleaning the house from top to bottom and am so freaking exhausted.
For Vindi:

2. .............Make A Deal With God by AwesomenessISmyGame [Reviews - 2]
(2680 words)

So here you go the next installment in this angst fest.
Ok to all my readers this is how I am going to do the three stories that I have in the air right now. I am going to update in this order: Saving Grace, Tell Me Who You Were Before You Became You, And If I Only Could Make a Deal With God.
Since I updated the first two last week I figured I should go ahead and update this.
So here you go.
3. If I Only Could, Be Running Up That Road by AwesomenessISmyGame [Reviews - 5]
(2144 words)

Yeah I know it's been a while but hey I want to do this story justice and I think I look at it too long because I'm kinda eh about this chapter.
What I am trying to do with this story is break down the different POV on what happened but I can always change that if you don't think it flows.
So please let me know what you think because I need the input and feedback, Massively.

4. So Much Hate For The Ones We Love by AwesomenessISmyGame [Reviews - 3]
(4100 words)

Thanks should go to Amy for helping not only write this chappie but naming it as well.
And thanks always to Cate for planting this idea in my head.

5. See How Deep the Bullet Lies by AwesomenessISmyGame [Reviews - 5]
(4574 words)

I feel the need to apologize for the long silence. So sorry sorry sorry sorry. There are several excuses I could give you but they would mean nothing so I give you a chappie that is long in length.
The following came in spurts and sputters and if it wasn't for the awesome ladipretender it wouldn't have come into existence. Thank you dear woman for all the help, advice, and for the ear to listen to me b&%$# and complain.

6. Tearing Us Asunder by AwesomenessISmyGame [Reviews - 1] (1886 words)